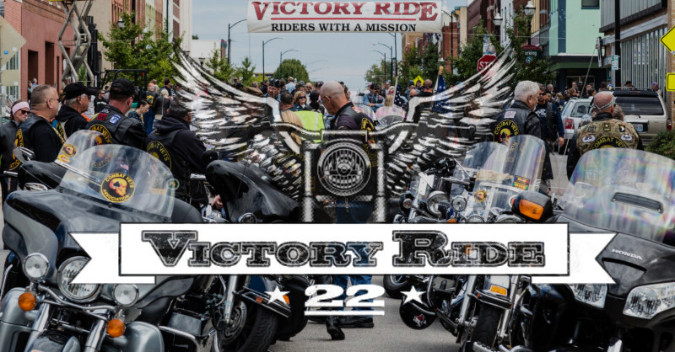 23rd Annual Victory Ride
Riders with a Mission: fighting hunger, poverty and homelessness in our community
We're looking forward to another exciting event this year! Join us in our effort to raise much-needed funds and create awareness about hunger, poverty and homelessness in our community.

Date: October 8, 2017 (Sunday)
START: Denney's Harley Davidson (3980 W Sunshine St., Springfield, MO)
Time: Registration (Noon to 1pm); Departure (1pm); After-Party to take place at 200 W. Commercial St. (3pm)
Cost: $25 (single); $35 (double); $6 (spectator's meal)
More Information: (417) 864-2285 or bbrotherton@victorymission.com

Riders go on a 40- to 50-mile scenic ride through the Ozarks countryside. The event will also feature food, raffles, prizes and live music.

If you would like to be an event sponsor, please contact Laura Rush at (417) 864-2213.